I am giving lectures and workshops within the Design for All area to universities, organizations and companies both in Sweden and abroad.
Workshops

There are several options for workshops to inspire and increase the knowledge of the participants.

This workshop include shortened process of the Design for All-process with simulated disabilities.
One day workshop with designers and design students in Turkey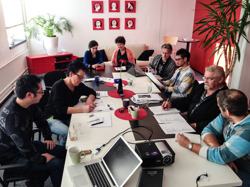 Lectures and seminars
I give lectures and seminars about Sustainable Design for All, Universal Design, Inclusive Design, Design of Easy to Handle Packages, How to Involve the Users in the Design Process and connected iems.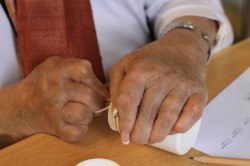 I recommend: Distance Course 'Design of Easy to Handle Packaging' 15 credits

The course is developed by me and offered by the Design Department at Mid Sweden University. The course is in Swedish.
The education is 100% distance and consists of videos an the book "Öppna dig! Handbok i design av lätthanterliga förpackningar". The different course sections deal an over all picture of the subject and specific challanges in various types of packaging.